We're giving away $25,000 worth of class parties to 1,000 lucky teachers! Not only is this a fun way to end the school year, but you will be helping us improve our assessments. Your class party is our way of saying thank you.
It's easy to participate and win - just follow the steps outlined below.
To enter to win a class party, make sure your students complete a Math Benchmarker after April 15th, 2018.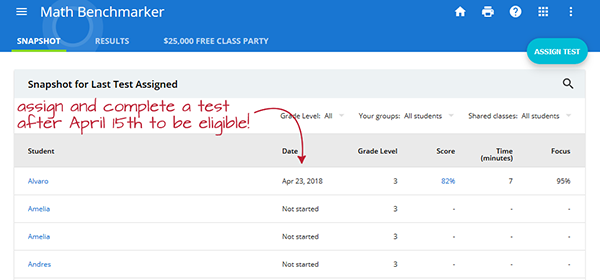 Once students have completed their Math Benchmarker, click the "$25,000 Free Class Party" tab. You'll be asked to enter in results from your state's end-of-year tests. If you don't have time to enter in all your test results at once, don't worry! You'll be able to return to this screen at any time to enter in more information.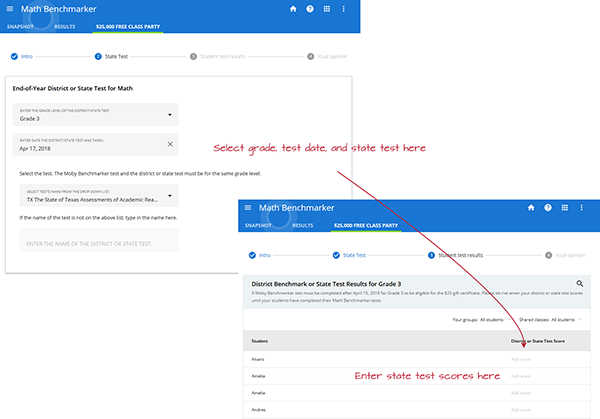 Winners will be selected between May 1st and June 30th. Each winner will receive a $25 gift card to throw their class a party!
Do you have more questions? Please give us a call at (888)793-8331 or email at support@mobymax.com. We'll be happy to help you.