Moby has a new way to assign lessons - check out the new "Assign Lessons" search bar on the teacher home panel!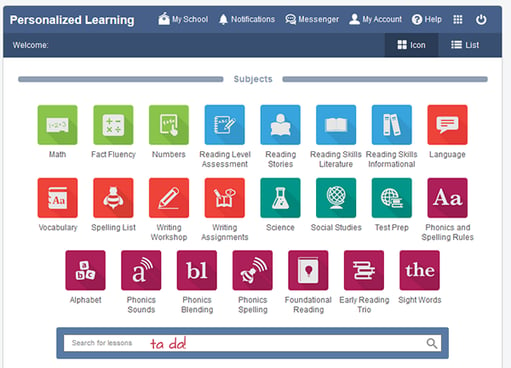 Use the "Assign Lessons" search bar to search for lesson titles, lesson topics, or words that appear in standards. The words or word portions you search for will appear highlighted when applicable.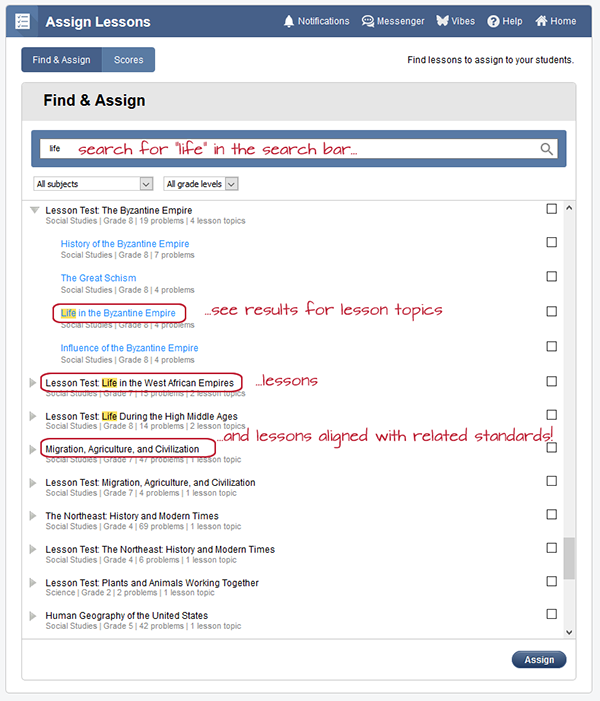 In addition, you can now choose to add lesson's to your students' "Assignments" tab. Just set your display settings to "Yes" to create a customized list of assignments with due dates from multiple subjects.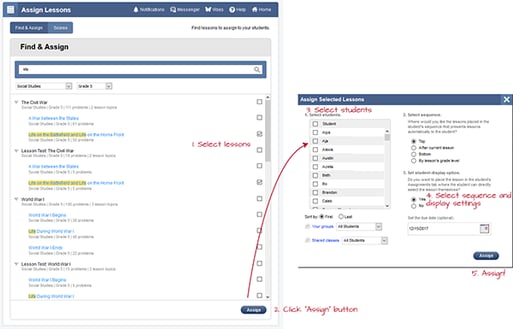 Don't wait - start assigning lessons to your students today! If you have questions, you can call us at (888)793-8331 or email at support@mobymax.com. We're here for you!