Big news! We just released Social Studies curriculum for grades 1 and 2. Have your students click the Social Studies button to begin engaging, interactive lessons on geography, economics, civics, and history. We'll be releasing a new grade level for Social Studies each month, so stay tuned!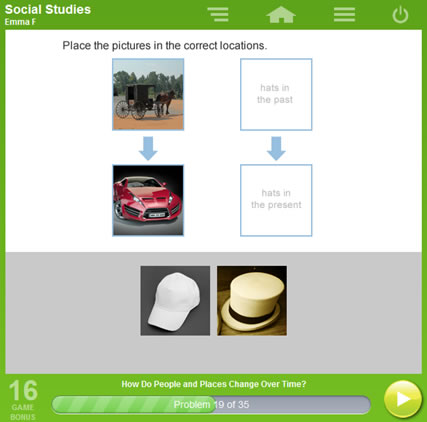 Also, your students may have noticed two new, fun, motivational tools when they signed in this morning: Daily Challenges and Weekly Streaks.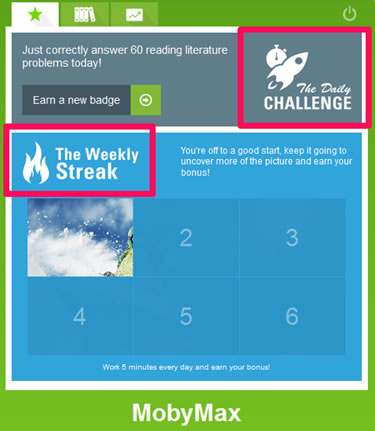 Daily Challenges refresh each morning and give students a random challenge in Math, Science, Social Studies, Language, Reading Stories, or Reading Skills. If the student correctly answers the number of problems listed in the challenge, he or she will earn bonus game time or a badge.

Weekly Streaks encourage students to work in Moby each day. If students complete five minutes in any subject six days in a row, a treasure chest will appear on the screen, and the student will be rewarded game time, a game from the game store, or badges.

We can't wait to hear your thoughts about the new Social Studies curriculum!