Contests are a fantastic way to motivate students; a little friendly competition can push students to learn more than they could even imagine! This week, we added new features to MobyMax Contests, including contests in multiple subjects and contests for time spent working in Moby. To give all students or groups a fair shot at winning, we added weighting points by fractions and equalizing points among groups with uneven numbers of people.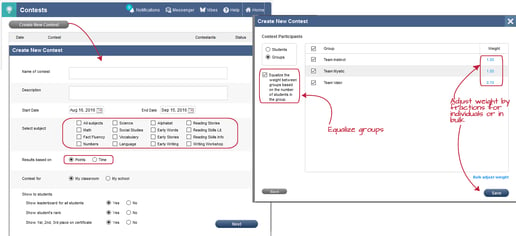 Once your contest is complete, print out certificates for your students to reward all of their hard work. You can also award them game time or even unlock a game for them!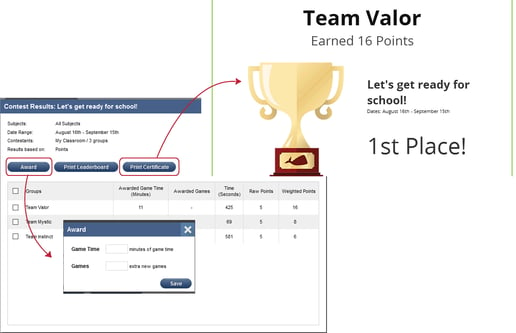 We'd love to see these contests in action! Snap some photos of your students working on a MobyMax Contest and send them along to support@mobymax.com. You can also share photos of your contest with us on Facebook, Twitter, and Pinterest.