No matter what kind of learning environment you're facing this year, we have you covered!
If you find yourself in a remote/hybrid/in-flux learning environment, check out our Remote Learning Site for teacher guides and videos.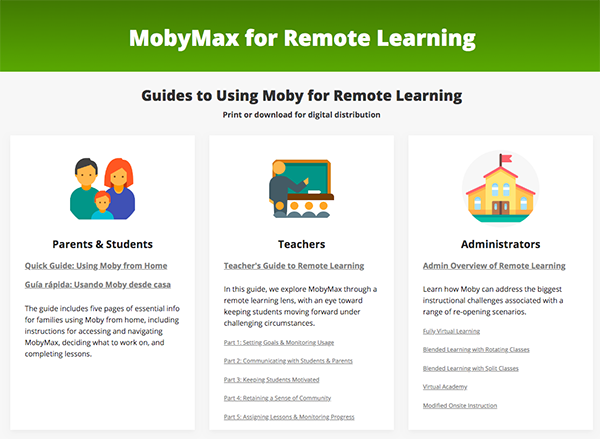 If you need some refresher training or want to become a Moby expert, stop by Moby University for free live and recorded webinars on a variety of topics all year long.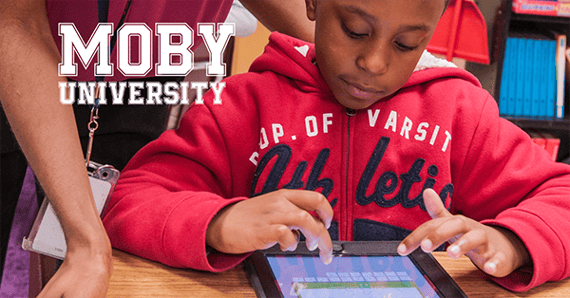 Fill your teacher toolbelt this year with all the curriculum, motivational tools, and reporting that MobyMax has to offer. Log in to get started.
New to Moby? Start your free 30-day trial.

If you need extra help or want to talk about the challenges of this new school year and brainstorm how Moby can support your most pressing needs, our team is having those conversations every day. Give us a call at 888-793-8331 or email us at support@mobymax.com.