We know this month has been overwhelming for everyone. So many folks have sought out Moby in the wake of school closures, hoping to find a way to teach their students while staying safe and practicing social distancing. That's a big change, and we wanted to make that transition a little bit easier.
Today, we released some updates to the Moby Central screen. You'll now see a series of links on the left sidebar that allow you navigate throughout the program more quickly.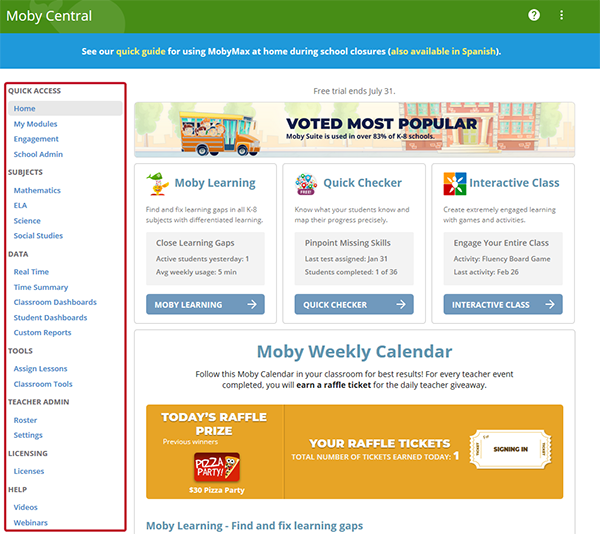 We've added the "My Modules" link, which lets you curate a list of your favorite modules and access the modules you've most recently visited.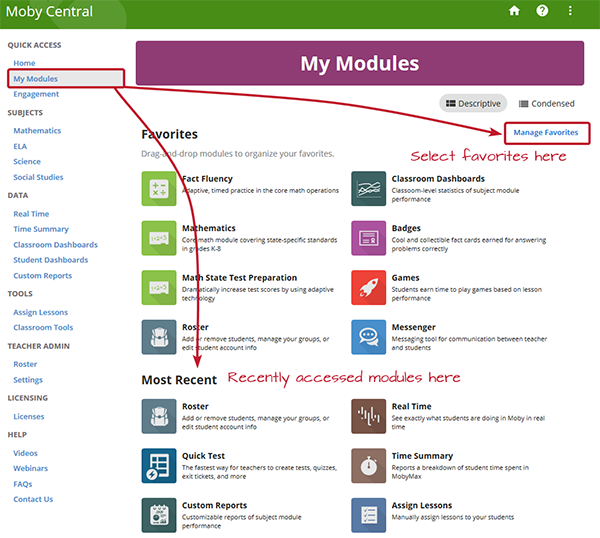 Modules are also organized by subject. Click the subject link to see all of the relevant modules for a subject and sort by product using the tabs.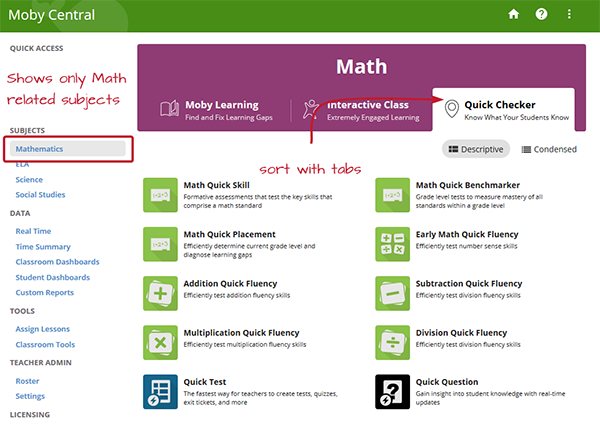 You can also click other links on the left to navigate directly to any module you want.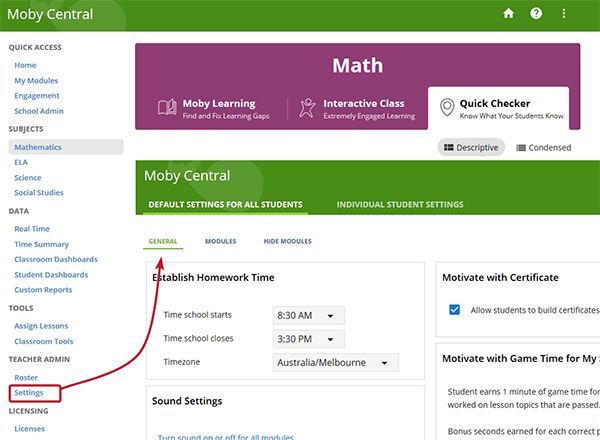 We've got your back during this difficult time. Do not hesitate to email us at support@mobymax.com or call us at (888)793-8331 if you need a little more help.