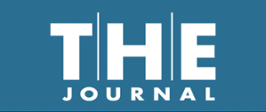 MobyMax, innovator of the nationally applauded personalized and blended learning curriculum for K-8 students, has won two 2017 THE Journal Readers' Choice Awards. Known for helping students learn twice as fast, MobyMax garnered a Silver Medal in the Favorite Interventions & Remediation Software category and a Platinum Medal in the Favorite Adaptive/ Personalized Learning Tool category. Winners of the awards, which honor outstanding contributions in education, were determined via an online poll of over 1,000 education professionals.
"We are gratified that those on the frontlines of addressing our biggest instruction and motivation challenges have found MobyMax to be such a worthwhile partner," said company co-founder Glynn Willett. "Thanks to their feedback and our own commitment to results-driven innovation, we've been able to create the most comprehensive all-in-one K-8 offering on the market. Our model enables students to consistently gain more than one full grade level after just 40 hours of work – and at a fraction of the cost of other products.
Teachers and school districts have found MobyMax particularly valuable when
it comes to RTI. "Four years ago, our district began to develop a new RTI plan, with the goal of implementing a streamlined, reliable diagnostic method and ongoing assessments," said Erin Redden, Director of Accountability and Instructional Support with
Caddo Parish Schools
in Louisiana. "We turned to MobyMax, which now plays an integral role in our district's RTI strategy by providing tools that quickly assess student proficiency in each standard of the Common Core.
"MobyMax allowed us to reduce the number of tools we used overall, and at an exponential reduction in cost for our district!" Redden reported.
"More than 1,400 education technology professionals, including IT staff and educators, spoke out about the tools they think have the most positive impact on the mission of education," says David Nagel, editor-in-chief of THE Journal and editorial director for 1105 Media's Education Group. Nagel said that "hundreds of products" were nominated in dozens of categories this year, which makes the accolades MobyMax received particularly noteworthy.
It's also remarkable how many prestigious industry awards MobyMax has received this year, including:
2017 Learning Magazine's Teachers' Choice Award for the Classroom

2017 SIIA CODiE Award Winner for Best PreK/Early Childhood Learning Solution and Best Education Cloud-Based Solution

2017 EdTech Digest Award Finalist for Best Personalized Learning Solution and Best Special Needs Solution

2016 Education Software Review Awards for Best Multi-Subject Website (Early and Upper Elementary), Best Multi-Level Website, and Best Teacher Tools.
But MobyMax won't be resting on its laurels. It's busy wrapping up 2017 by rolling out its new Pinpoint Assessments product, which allows teachers to drill down on discrete skills to get an instant snapshot of where students are. Stand by for even more revolutionary product offerings in 2018!
About MobyMax
MobyMax, the nation's leader in personalized learning curriculum for grades K-8, unlocks the power of personalized and blended learning to help students learn twice as fast. The company offers the only complete and comprehensive K-8 curriculum for 27 subjects, including math, reading, phonics, language, vocabulary, spelling, writing, science, social studies, and state test prep.
MobyMax finds and fixes learning gaps to help students increase one full grade level in just 40 hours. MobyMax's comprehensive solution includes diagnostic testing, assessments, progress monitoring, IEPs, student response system, whiteboard activities, and student motivation prizes, badges, and games.
MobyMax envisions a new reality in which every child in every school in every country learns as fast as if they had the best teacher in the world sitting beside them. MobyMax's mission is to create a global, research-powered curriculum that enables every child everywhere to learn twice as fast.
For more information, visit http://www.mobymax.com.
About THE Journal
THE Journal is the premier resource for K-12 senior-level district and school administrators, IT administration and instructional technologists who make decisions and influence technology purchases for their districts, schools and classrooms. For more information, visit www.thejournal.com.