We know teachers are always on the lookout for the best ways to assess their students' reading. Identifying critical reading skills gaps at an early age is the first step to ensuring that students are strong readers for life. To help build up a classroom full of great readers, we have released a new subject in Pinpoint Assessments: Foundational Reading! Aligned with CCSS, Foundational Reading Skill Checker and Benchmarker allow teachers to comprehensively assess their students' reading skills.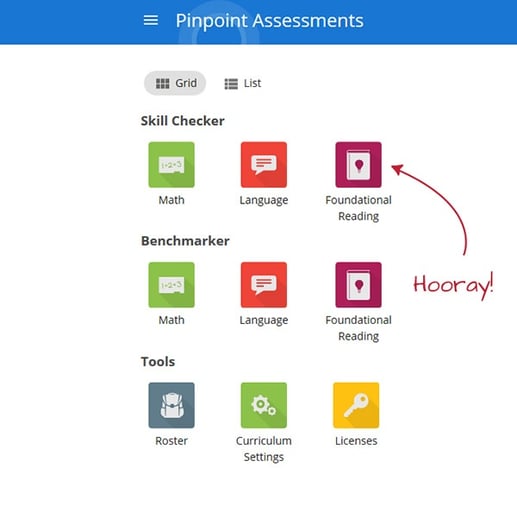 Foundational Reading tests fundamental reading skills using cognitive skill manipulatives that pinpoint where a student needs to grow. The modules test key skills such as phonological and phonemic awareness, decoding, segmenting, blending, syllabication, and more.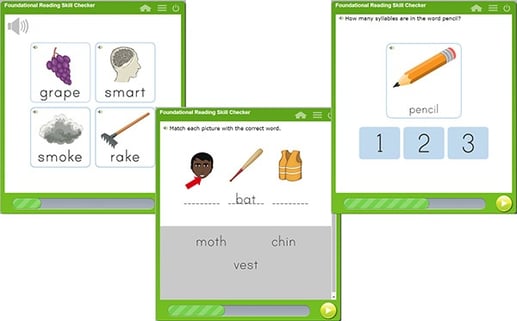 These new assessments also give you access to sophisticated reports aligned with Common Core Standards. You can use these reports to immediately assign lessons where students need remediation.