Every student deserves to have curriculum customized to meet their specific needs. And every teacher needs easy-to-use tools to customize curriculum. To help teachers tailor MobyMax to their students, we've made some changes to the Curriculum Settings menu. When you click the "Curriculum Settings" button on the teacher dashboard, you'll now be taken to the "Default Settings" screen. Here, you can set default settings for your entire class for each individual subject, adjust settings for non-curricular modules, and hide subjects and modules from students.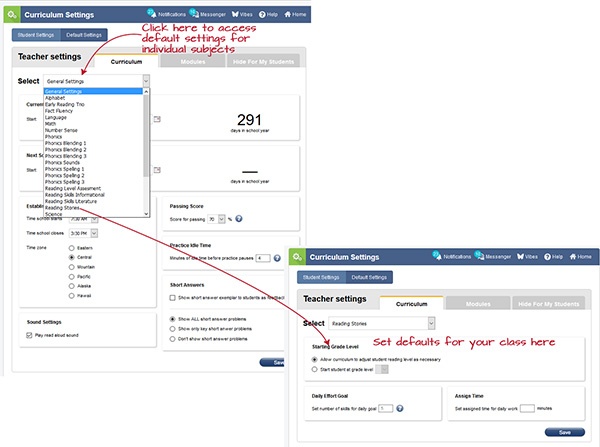 In addition, Curriculum Settings now allows you to adjust settings for individual students or in bulk. There's no need to go to the Roster to change these settings anymore!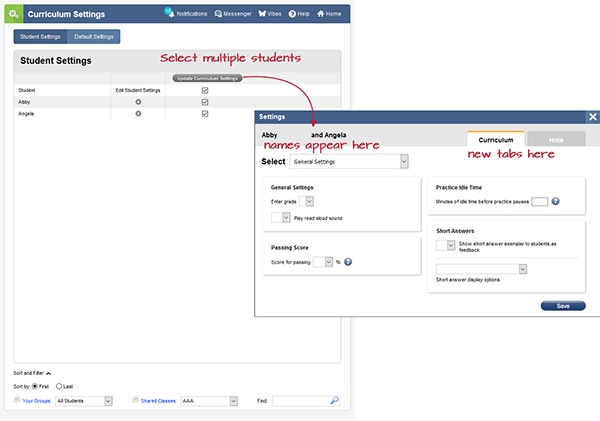 Moby has also added a new filtering device called "Shared Classes." Shared Classes differ from groups; while groups allow teachers to organize their own students, shared classes allow teachers to organize students and share those same classes with other teachers. Just click the "Shared Classes" link, create a class, and share those students with another teacher.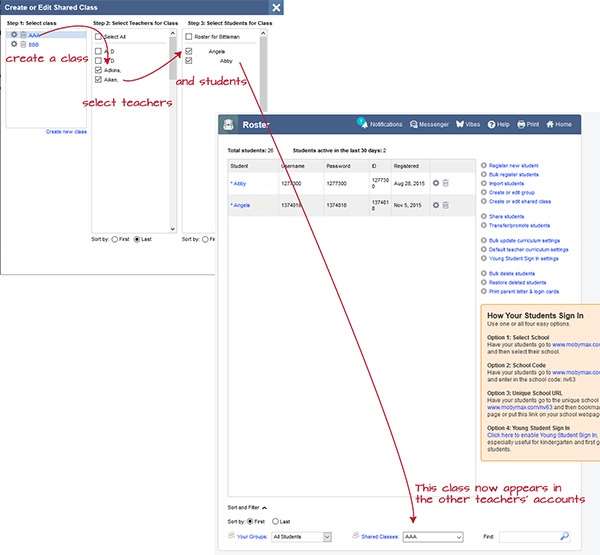 Need some help getting your settings just right for your class? We want to help! Give us a ring at (888)793-8331 or email us at support@mobymax.com and we'll give you a hand setting up your class.