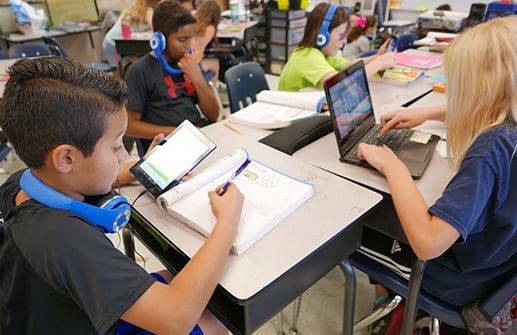 Who in the world would ever say something like, "Two million problems? I don't think we're going to have any trouble doing it."
Monica Contreras, that's who! Contreras is a 3rd grade teacher at McKitrick Elementary School and one of many who rave about how effective MobyMax is. You can hear her story in this brand-new video.
The video is only four minutes long, so it's short enough to catch during your lunch break. However, it's long enough to capture the enthusiasm that three teachers, a principal, and one adorable second grader have for the MobyMax approach to learning.
Part of that enthusiasm stems from the MobyMax Contests module, which was built to encourage student participation. It's a feature that McKitrick Principal, Allison Cline, says gets both students and teachers "particularly excited."
Take, for example, November's "Top Turkey" contest, where students' time worked earned them points for little prizes such as cookies, brag tags, and stuffed animal "buddies" that the children love to collect. Second grade teacher Barbara Chisholm explains, "Boys and girls who weren't necessarily motivated by other types of classroom incentives were really motivated by this. THIS motivated them to get on the computer and help them connect school to home."
It's even more powerful to hear 2nd grader, Mario Chamoun, explain the entire rewards process that kept him motivated, from cookies and a drink to a Native American dream catcher to Top Turkey itself.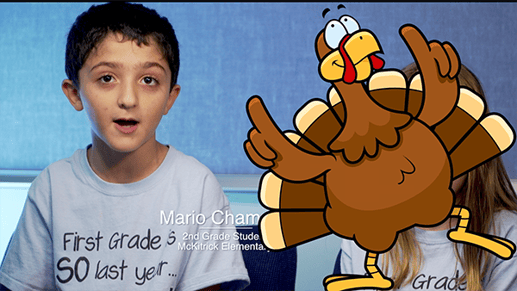 If you're wondering how MobyMax meshes these appealing contests with actual learning, don't miss the interview with Monica Contreras, who describes the process clearly and concisely. "We put together a MobyMax committee this year. We have a person from each grade level that is a MobyMax champion." Committee members meet to discuss the contests they're running and the goals for students. Then the champions train their peers so everyone gets on board.
Principal Cline says MobyMax has confidence in the curriculum for two important reasons. One, MobyMax is "proven by the teachers who use it, so that's the first basis of testing a program or anything that goes on in this school."
"But the biggest part that makes it easy," she says, "is that children like to do it."
"I've been in classrooms and I've watched them…we use blended learning a lot, and as they go through the rotations, they're excited and motivated to complete the activities, which is what you want," Cline notes.
"You want the kids engaged, you want them excited, and you want them learning at the same time."
As the video footage of happy, engrossed students shows, that's exactly what is happening when they're learning using MobyMax.
Watch the complete video here:
Additional video link: https://vimeo.com/mobymax/mobymax-differentiated-learning