We gave Moby Settings a big makeover today! Click the new "Curriculum Settings" button on your Moby Central screen to take a peek.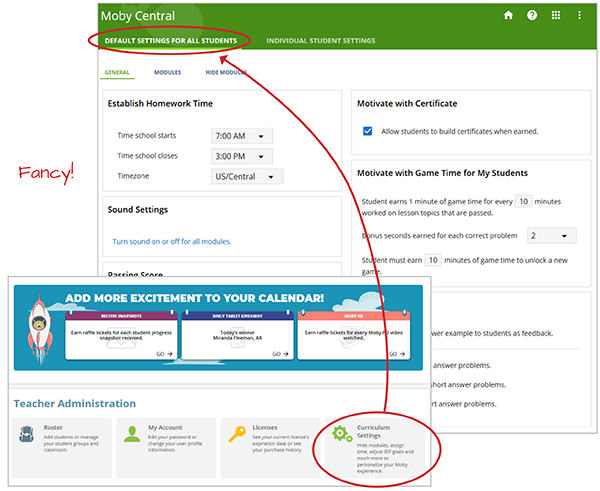 Almost all of your settings will work just like they did before. Please note that settings on the "Default Settings for all Students" menu will save automatically, whereas settings on the "Individual Student Settings" menu will require you to use a save button.
We've made some useful updates to our settings based on teacher feedback. For example, you can now adjust sound settings for individual subjects.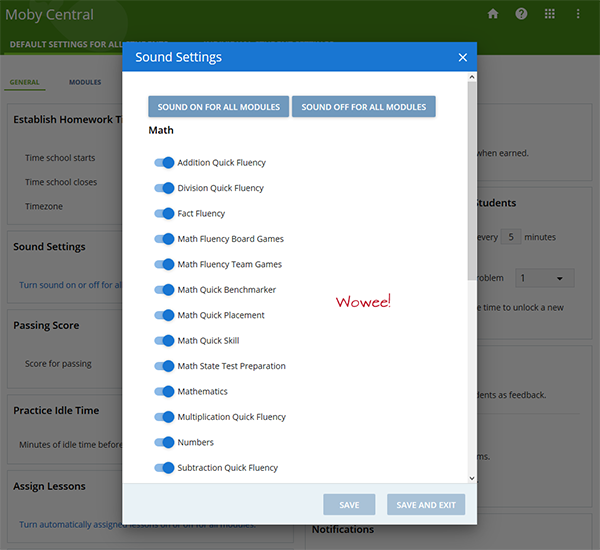 Same thing goes for automatically assigning lessons - you can turn off that setting in bulk now too!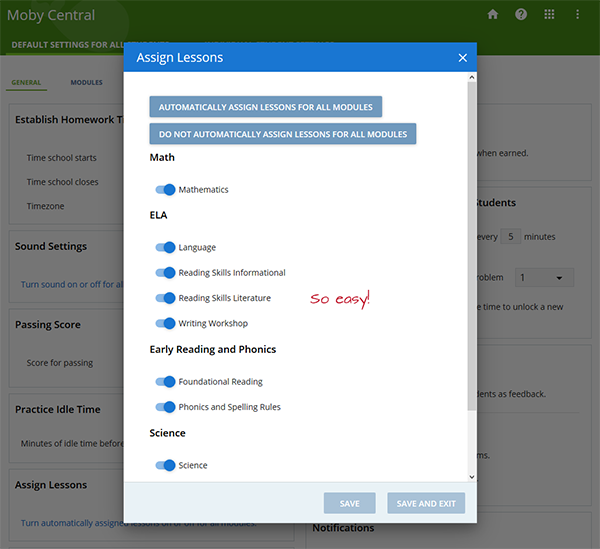 Finally, you can use this settings menu to make adjustments to student motivational tools. No need to dive into individual modules anymore!
Any settings adjustments you've made previously should be maintained in this release. If you notice anything off, give us a ring at (888)793-8331 or email support@mobymax.com and we'll help you out!