Meet Moby's Whiteboard Activities and Student Response System, now live on your Moby Teacher Panel.

No longer must you Google for hours to find materials!

Whiteboard Activities


What is it?


Every Moby lesson and problem can now be displayed on your whiteboard! This is huge! This means that within two clicks, you have access to hundreds of thousands of lessons and problems.



How does it work?


You can easily create whiteboard lessons by selecting any problem from MobyMax's curriculum or creating your own problems. When your students arrive, simply click the lesson you created, and Moby will display it. The curriculum is fully interactive, so teachers or students can answer problems on a Smart Board or a connected computer as they are displayed.





Why should I use Whiteboard Activities?


Students love using MobyMax on their own, but until now, teachers haven't had a way to utilize Moby in a whole-class setting. With Whiteboard Activities, that all changes. Whiteboard Activities gives you a simple way to use the entire catalogue of MobyMax curriculum with your whole group. If you can't find exactly what you're looking for in Moby's curriculum, you can create your own problems that perfectly pair with your lesson plan.

Student Response System


What is it?


Moby's Student Response System allows you to queue up a series of problems for students to answer and provides real-time data to quickly assess student understanding. It's a great tool for whole-class instruction, but you can also use it to create exit tickets or even homework assignments.



How does it work?


You can create lessons by selecting problems from Moby's curriculum, or create your own. Once you enable access to a lesson, students can log in to their own MobyMax accounts via any internet-connected device (such as a laptop, tablet, or phone) to submit answers. You will get real-time data as students answer questions to quickly assess whether or not students understand the material.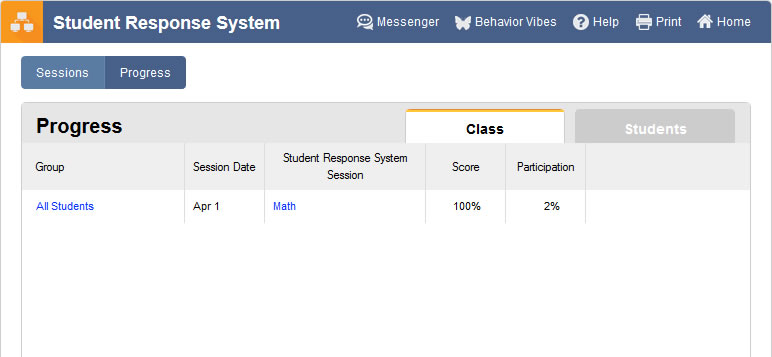 Why should I use Student Response System?


Moby's Student Response System is a fantastic way to engage every student. Students love answering questions on their devices and seeing the class data. In addition to increasing engagement, Student Response System also gives you an excellent tool for checking understanding and administering formative assessment throughout a lesson. The real-time data provided by Moby's Student Response System allows you to see which concepts students have mastered and where they need further instruction.

Best,
Glynn and Wade
P.S. We also just released Social Studies, Grade 3.