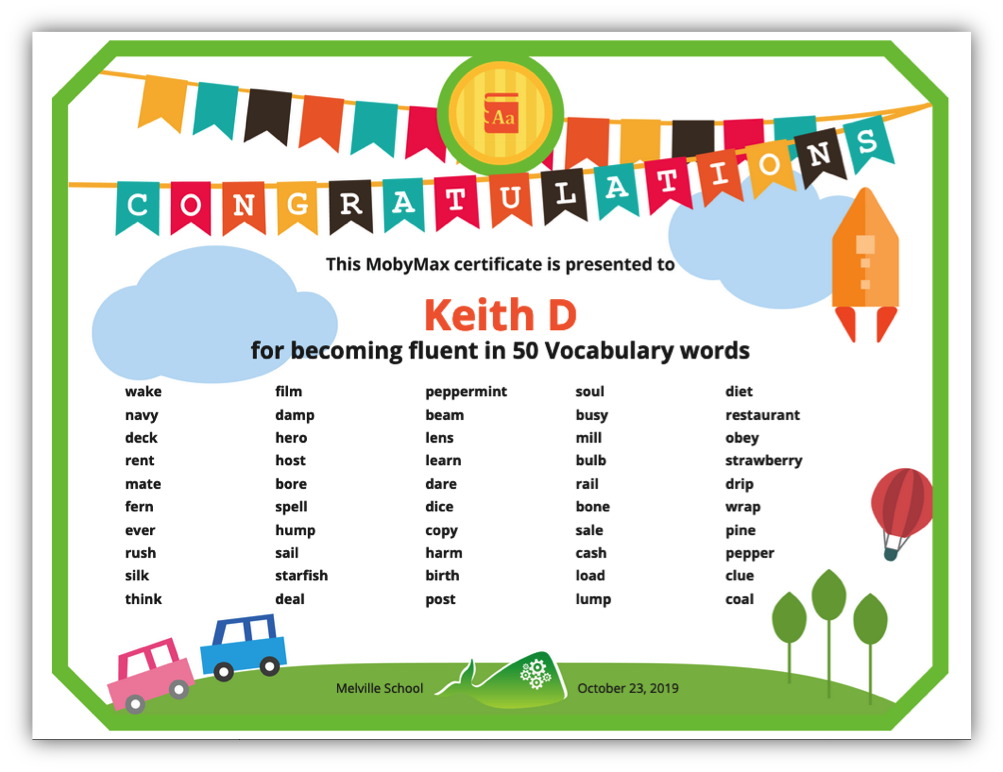 ➥ Click here to download and/or share the PDF version of this tutorial
It can be tricky to motivate students when they're four feet from you in a classroom. It's another story altogether when they're worlds away, in pajamas, on the couch. That's why it is so important to give students a reason to keep moving forward in a remote learning environment.
MobyMax tackles this challenge from multiple directions, starting with the naturally gamified format of lessons and further supported by features aimed directly at rewarding, recognizing, and continuously encouraging both effort and achievement.