While "Moby University" provides free live webinars every day, we understand that sometimes it is easier to watch at another time. That's why we've compiled a library of 1-hour recorded webinars that you can access at your convenience.
Some of the most popular webinars include "Getting Started in Moby" and "Exploring Interactive Class and Student Motivation Features." Other webinars explain how to customize lessons, how to use Moby during virtual learning, how to conduct assessments, and how Moby can be used for special education.
Whether attending live or at another time, teachers love the webinars. Said one, "Thank you for showing me so many more ways to use Moby! Long time user...since it was Moby Math!"
"I love the webinars and I am learning how to use more components of the program with my special needs students. Not only does this program address the learning gaps, but helps with the IEP goals!" added another.
"Thank you for hosting these! I find out something every time!" exclaimed a third.
Remember: No matter what you need to know about MobyMax, there's a webinar for that!!
New to Moby? Here are our three most popular 60-minute virtual sessions.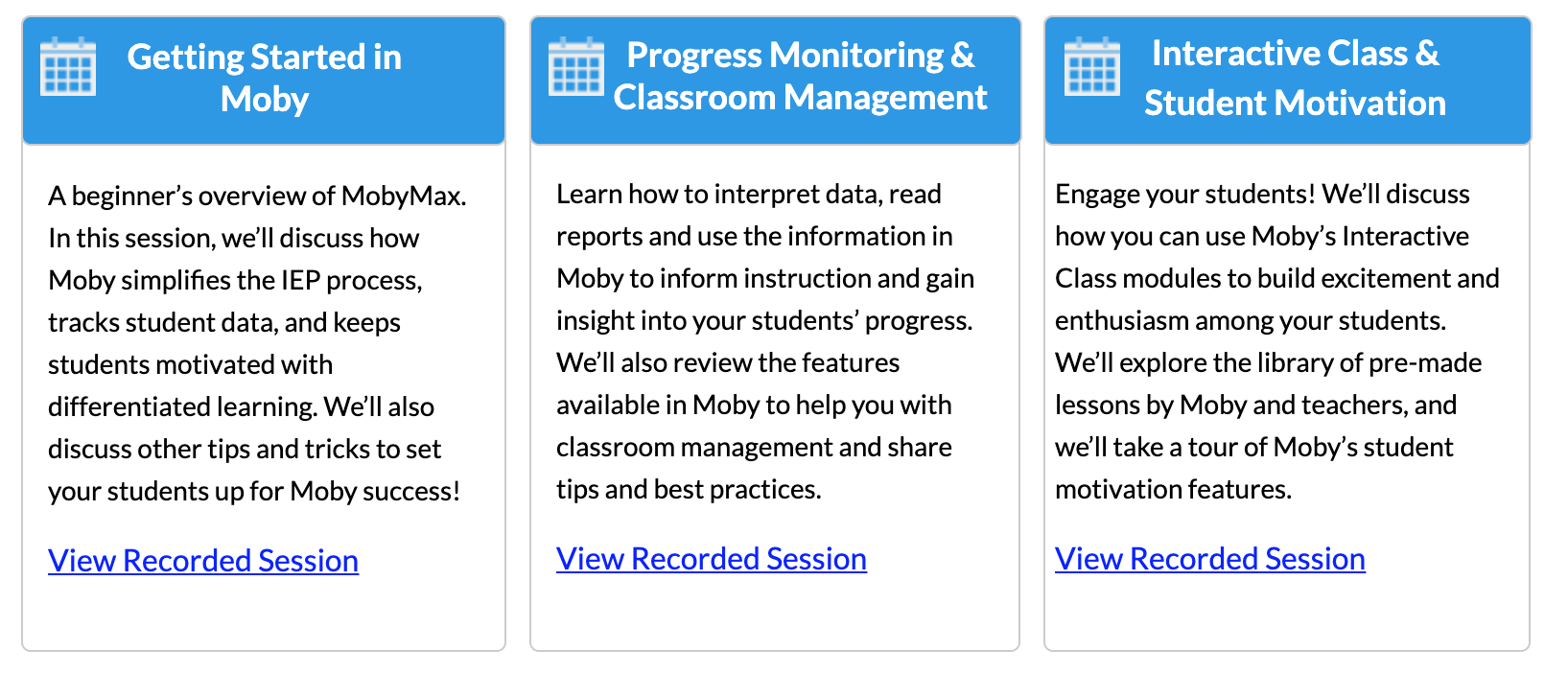 Find our library of pre-recorded webinars here: https://ed.mobymax.com/mobymax-webinar-recordings/
Interested in a live session? Hop over to our Moby University Live Webinars page to browse upcoming free live training sessions: https://ed.mobymax.com/mobymax-webinar-2/