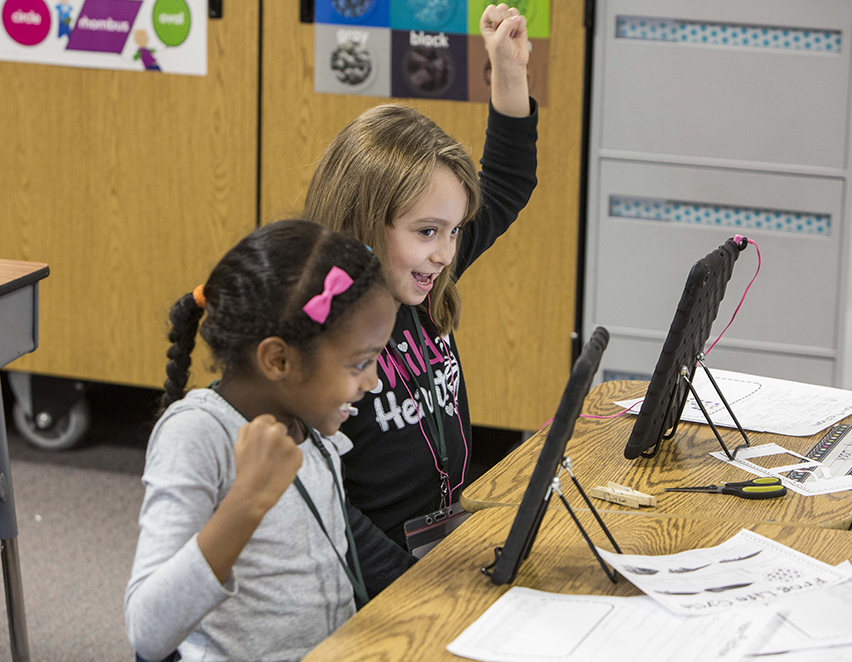 Bridgeport School District ignites students' internal fire to learn using MobyMax
Typically, if you yell "fire!!" in a school, everyone will file outside as quickly as possible. Happily, the kind of fire teachers set using MobyMax has just the opposite effect. Say "MobyMax," and students rush to their desks to start doing as many math problems as possible.
At least that's what Herminio "Tito" Planas discovered when he used MobyMax to launch "The Great Mathematics Problem Solving Race." Tito, the Director of Mathematics for Bridgeport Public Schools in Connecticut, already knew how much students and teachers enjoyed using Moby to improve Math skills. Why not ramp up engagement and pit classrooms and schools against each other in a district-wide competition to see who could answer the most math problems correctly?
Beginning in October 2018, 32 of the district's 40 schools were divided into three categories based on size. Each group was given a big-time sports name—the Jets, the Patriots, and the Giants—which helped generate team spirit and gave the competition a bit more of an edge.