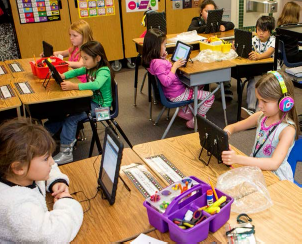 What do your students know…compared to what they NEED to know? And how do you get them from NEEDING to know something to actually knowing it?
There's probably not a teacher in the world who hasn't struggled with this dilemma. That's why closing learning gaps is at the heart of the award-winning solutions suite you'll find at Moby.
It's also why we make it possible for teachers to close learning gaps in at least three ways: by providing easy-to-use tools for differentiated learning; by streamlining the assessments process; and by using fun and creative games to maximize student engagement.