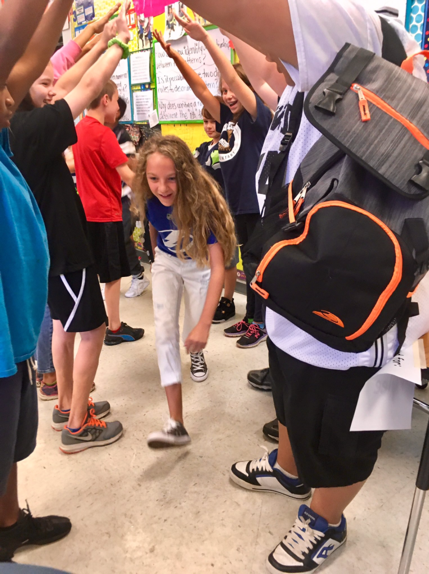 MobyMax's Amy Weiss was thrilled to see Florida elementary school teacher Trisha Quattrocchi tweeting to celebrate her students' impressive achievement: 100% mastery of 5th grade math. What could be the secret to her class's success? Here's how Trisha explained it herself:
Trisha:
I am a 5th grade math teacher at Lake Magdalene Elementary School. None of my students are in AGP, but they are a seriously dedicated group of learners. Our focus is on mastering 5th grade standards, and boy, do we celebrate when we do!
We start out the year with a pretty classic testing process: in September, the students took their county formative tests and a MobyMax placement test. I used the formative test results to assign specific lessons in MobyMax.
Every six weeks since then, I have had students take another MobyMax placement test to see where they'd improved and if they'd mastered standards they previously missed. I also use the test results to create mini groups and assign leveled "exit tickets" using both Kahoot and paper quizzes.