No matter what kind of learning environment you're facing this year, we have you covered!
If you find yourself in a remote/hybrid/in-flux learning environment, check out our Remote Learning Site for teacher guides and videos.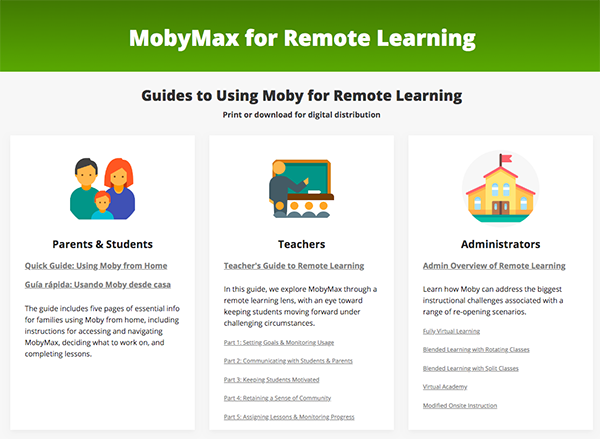 If you need some refresher training or want to become a Moby expert, stop by Moby University for free live and recorded webinars on a variety of topics all year long.